Songs That Are Actually The Same - Introspection
So now that I've been able to hook this site into the Spotify OEmbed feature (There's a post coming about how frustrating that was), I wanted to make use of it by discussing some songs that I realized sound EXTREMELY similar when played one after the other.
This post was inspired by Stairway to Gilligan's Island, a mashup of Stairway to Heaven and Gilligan's Island which sounds a MILLION times better than I ever thought it would. It was uploaded in 2006, before Google owned YouTube, which is INSANE to me.
Whatcha Say - Jason Derulo
So this song is an absolute icon for early 2000s kids, but the original is actually by Imogen Heap:
On The Floor - Jennifer Lopez & Pitbull
Another 2000s banger, this one was originally an island vibe song by Kaoma:
Live Your Life - T.I. & Rihanna
I don't even need to explain this one. O-Zone ALWAYS gets there first.
Look What You Made Me Do - Taylor Swift
This one is less obvious but 1) annoying the Swifties gets me more posts on Twitter therefore more clicks, and 2) Once you notice it, you can't hear anything else. Also, this is probably the most narcissistic song possible, to the point where I think it might cure my anxiety if I listen to it enough.
Run The World - Beyoncé
Major Lazer did it first, and I'm surprised this wasn't in my workout playlist yet.
Wild Thoughts - DJ Khaled, Rihanna, and Bryson Tiller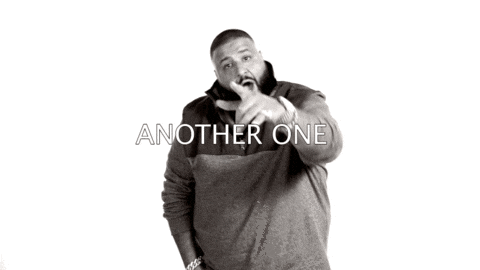 As much as I love Bryson Tiller's guitar work, Santana will always do it better. And yes, I love Tom Morello (for those who care).
Feel This Moment - Pitbull & Christina Aguilera
I flipped when I picked up on this one. The worst part is that Pitbull sampled DIRECTLY from Take On Me!
Hung Up - Madonna
Why ABBA? Of all the artists you could have sampled from, why ABBA? (Madonna if you're reading this, follow me on Twitter @hyperboliccyan. The rest of you, get a life.)
Girlfriend - Avril Lavigne
This isn't the last time we'll see Avril Lavigne gender-swap and try to punk-ify a song from the 1990s. The original is iconic though.
Take It Off - Ke$ha
This one is the oldest example I could think of, and I only noticed it because of my sea shanty obsession (If you've been here since Refgd, you'll know what I'm on about).
The original is a song from 1893 (yes those digits are the right way around). It's so old it's not even on Spotify!
⚠️ The next paragraph contains mentions of the following:
Sexism
R*pe
Humiliation
Possibly gore? (Depends on how you interpret the chorus of the song).
These themes are discussed in the context of a man defending his wife from criticism regarding these issues.
Just a side note, the lyrics of The Streets Of Cairo are pretty dark when you realise what it's about. The song was adapted from the Arabian Riff, which is just iconic, by the artist to discuss his wife's experiences with humiliation and misogyny in a manner which wouldn't draw criticism. For an artist from the late 19th century, props to James Thornton for actually defending the women in his life!
Spongebob Squarepants Theme
The Spongebob theme was based on the sea shanty Blow The Man Down. I picked up on the connection while singing Santiana, which is absolutely lit. If you want a post about sea shanties, leave a comment.
The Playlist
I made a playlist of all of these songs (I've had to put a modern version of The Streets of Cairo, because, as mentioned earlier, the original isn't on Spotify), which you can find below:
Thanks for reading! Please leave feedback/criticisms in the comments below!
ℹ️ Anonymous commenting has been enabled for this post.